Resources for Our Community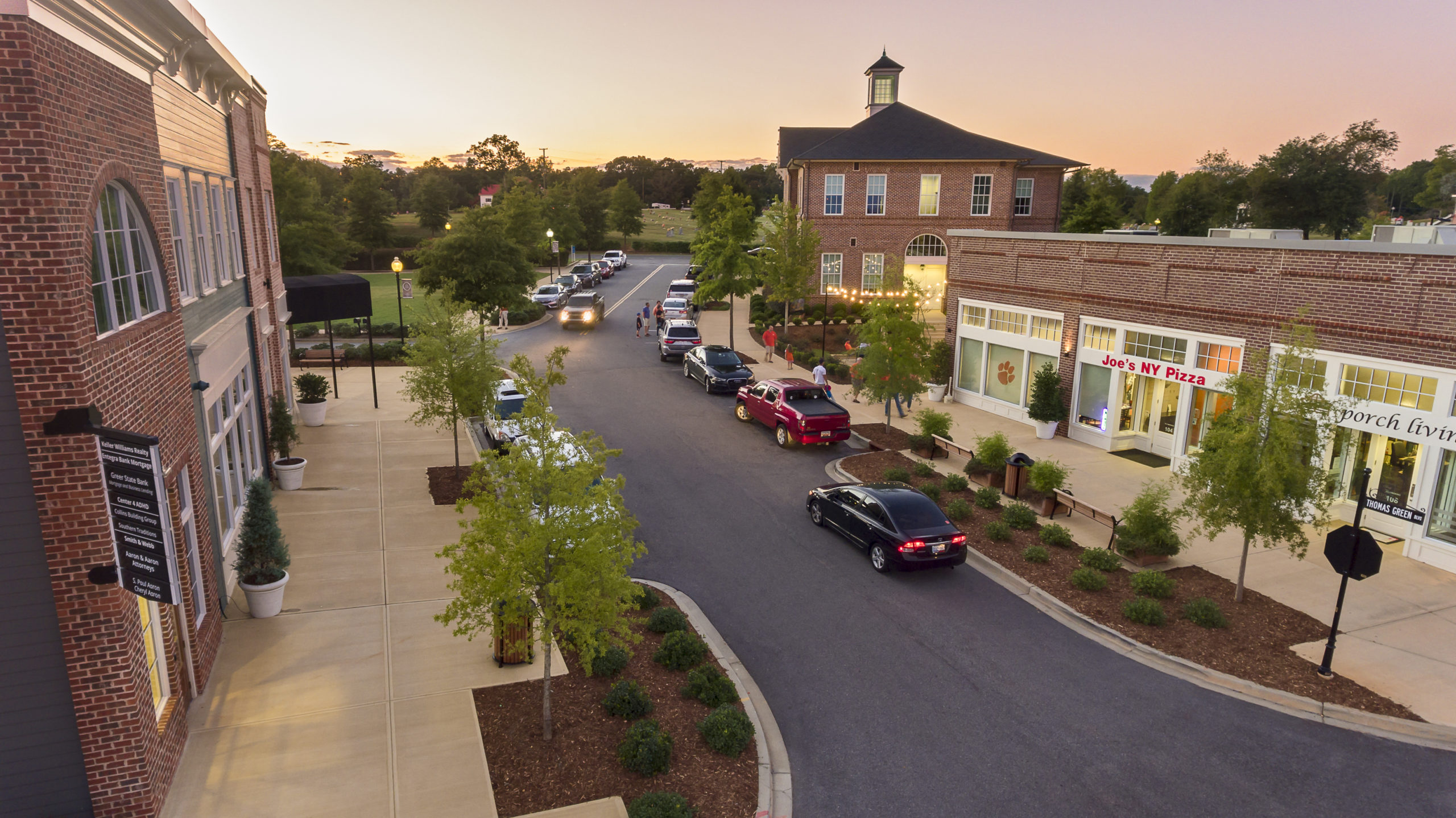 We all care deeply about our community and want to help maintain a safe, comfortable environment for everyone during this difficult time. We hope this list of local resources is helpful to you in navigating the changes we are all experiencing in our daily lives.

*As the recommendations from local, state, and federal governments change from day to day, this information is also subject to change. Please check with the individual businesses and organizations for the latest information, offerings, and availability.

---
Town Center Businesses:
Patrick Square Pharmacy is offering curbside pickup and local delivery for medications, over-the-counter products, and food/drink products. Call (864) 999-2900 for more information.
Rick Erwin's Clemson is offering curbside pickup with modified hours. Call (864) 654-9466 to place an order. Visit facebook.com/rickerwinsclemson/ for their latest updates.
The Corner Butcher is open with modified hours. Visit facebook.com/thecornerbutcheratpatricksquare/ or call (864) 654-2333 for more information.
Joe's New York Pizza is open for carry out and delivery with modified hours. Visit facebook.com/joethepizzaman/ or call (864) 722-5464 for more information.
---
Groceries:
Walmart offers pick-up services at both the Clemson and Central location. Visit grocery.walmart.com/locations/pickup/Walmart-Central-SC-Supercenter-3222 or grocery.walmart.com/locations/pickup/Walmart-Clemson-SC-Neighborhood-Market-4445 to place your order.
Instacart offers Publix groceries delivered to your home on the same day. Visit instacart.com/store/publix/storefront to place your order.
Shipt offers CVS and Publix same-day deliveries with a membership ($14/month). Visit shipt.com for more information.
---
Food Delivery:
Tigerstogo, ChowNow, DoorDash, UberEats, and GrubHub deliver food from several different restaurants in the surrounding Clemson area such as Chipotle, Joe's Pizza, McAlisters Deli, BGR, and more.
Visit:
---
For general information about COVID-19:
SCDHEC: scdhec.gov/infectious-diseases/viruses/coronavirus-disease-2019-covid-19 or call the DHEC Care Line 1-855-472-3432 open between 8 a.m.- 6 p.m. every day.
CDC: cdc.gov/coronavirus/2019-ncov/index.html
Clemson Chamber of Commerce: clemsonareachamber.org/covid-19-local-business-updates or call (864) 654-1200.
---
In case you need a smile: 😊
Joke of the day: ajokeaday.com
---
Let's stick together as the community we all know and love. Let's look after each other, support each other, and be kind to each other. We will get through this together, because that's what neighbors do.