Clemson Tailgating 2020-Style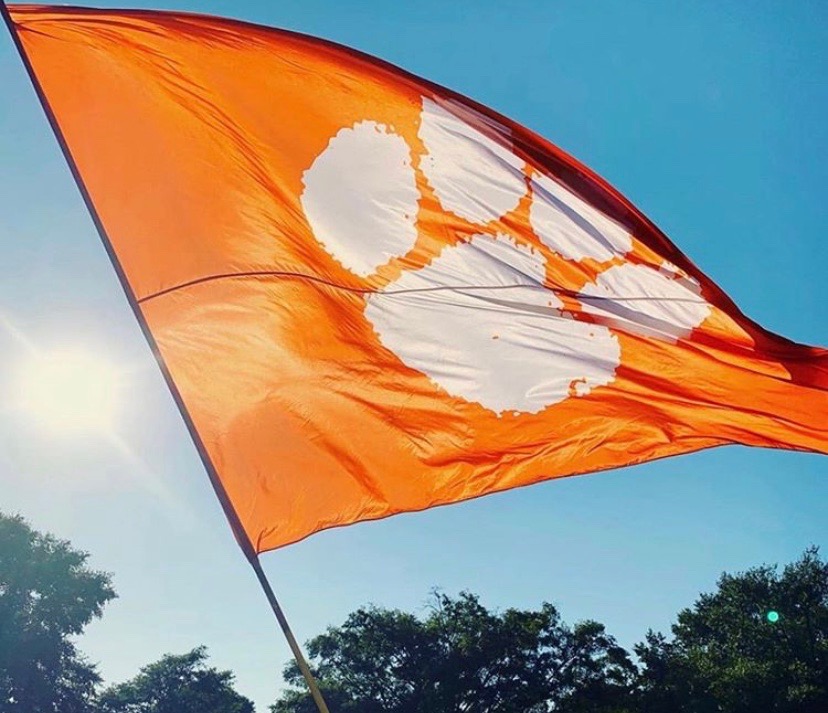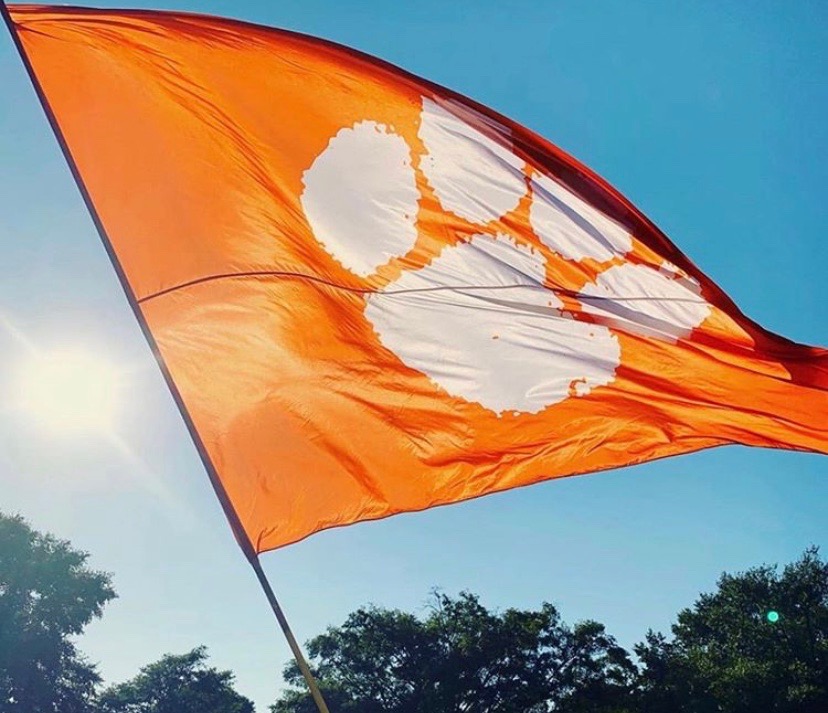 Any fan who's ever made the Saturday trek to the Valley held their breath this fall waiting and hoping that tailgating might be spared from the effects of the coronavirus pandemic.
So when news broke in late August that the University would allow tailgating—but only for folks with parking passes—Tiger fans around the country let out a collective sigh of sadness.
What would a Clemson football season be without the over-the-top tailgate set-ups, the come-one-and-all invites, and the rolling wave of orange descending on our favorite small town?
Truth be told, no one really knows for sure.
But if there's one thing we do know about Clemson fans, it's this: we're a resilient, innovative, and a never-stay-down-for-long bunch. So even though this year looks different than years past, tailgating is—and always will be—near and dear to our hearts.
So Tiger fan, pick up your chin, paint that paw on your cheek, and pick up some crowd-pleasing finger foods. Then whether you're in the shadow of the Oculus or the shade of your own backyard, the spirit of tailgating will march forward Saturday after Saturday all season long.
To reignite that tailgating spark and to help you recreate the treasured tradition right where you are, here's a simple DIY guide just in time for this week's first home game.
1. But first, the food.
The guest of honor at any Tiger tailgate is always the food. Seriously—it's the difference between a ho-hum Gamecock tailgate and one that goes down in fandom history.
Be a tailgating pro by picking your menu based on the time of the game. Noon game? Go for mimosas, muffins, and mini-quiches. An after sunset kick-off calls for something a bit heartier—chicken fingers, burgers, or subs. Wanna go all out? Shrimp and grits or chicken and waffles should do the trick.
Don't forget to have some "grab and go" snacks on hand for your littlest Tiger fans and all your nervous game-time eaters.
2. Keep 'em happy with games.
It's hard to believe, but some people at your tailgate won't be interested in watching football. That's why you'll want to set-up a few portable outdoor games.
Cornhole is the fan-favorite, but folks also love KanJam, Giant Jenga, Spike Ball, Ladder Golf, and if you have the room for it—volleyball.
These games will keep all your guests happy and entertained—so you can stay (politely) locked-in to every play.
3. The more orange, the better.
Keep your eyes out wherever you shop for that distinctive Clemson orange and snatch up anything you see (especially as we near the orange-infused Halloween holiday). Cups, plates, napkins, utensils, tablecloths, salt and pepper shakers—anything is game!
Don't be afraid to throw in some popular prints, too, like tiger stripes, buffalo check, gingham, or chevron.
4. Think outside the den.
If you're planning to watch your favorite players from home, think outside the den or basement.
Take the tailgate—and the sofas even—outside to make it more like the familiar gameday experience. If you don't have an outdoor TV, move one outside for the night, or cast the game on a bedsheet or screen for a theatre-like way to cheer on the Tigers. Get the mood just right with a couple of strings of outdoor lights.
5. Never tailgate alone.
In the end, all Clemson fans know that tailgating is about more than just football. It's about bringing your family and friends together to laugh, cheer, scream, dance—and on rare occasions—share in the heartbreaking agony of defeat.
So we, and I think all Clemson fans would agree, recommend you never, ever, tailgate alone.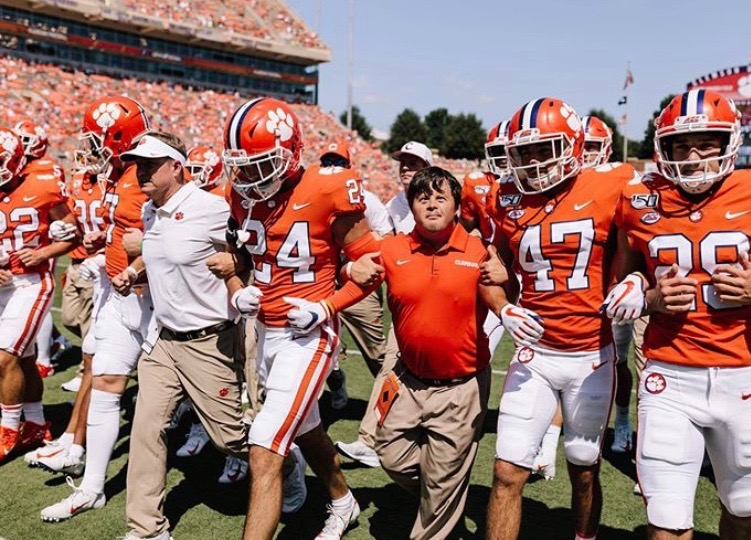 With school in session and the first game (and win!) under our belt, let's turn toward this week's match-up against the Citadel Bulldogs—not only is it another game to look forward to all week (yesss!), but it's also a chance to stretch our Tiger-tailgating legs—2020-style.
Share your tailgate photos with us on social media by tagging

@patricksquaresc.
GO TIGERS!