Traditions Tie Us Together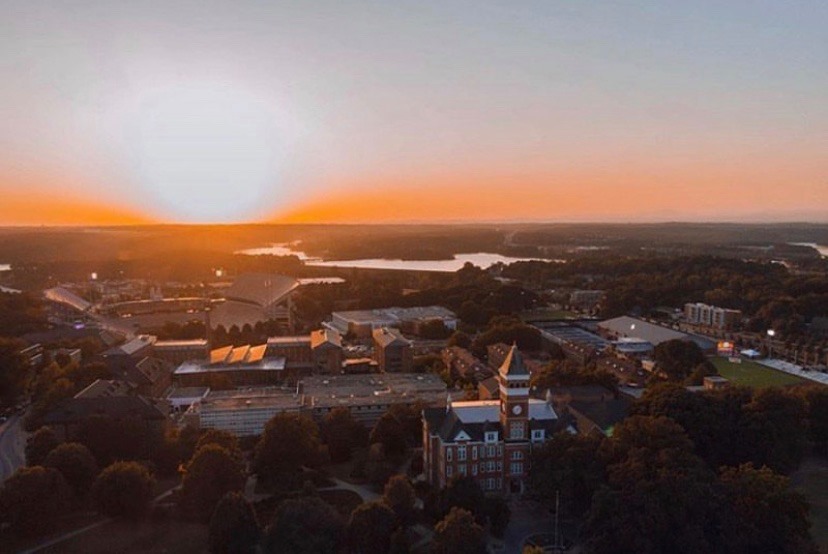 When we gather again, these Clemson Traditions will remain the same— bringing us closer together. 🧡
Tradition runs deep in the roots of the Patrick Square community. Traditions are important for their ability to contribute a sense of comfort and belonging and bring families, friends, and neighbors together to connect around common values, beliefs, and cultures. These traditions knit people and communities together from years past to years in the future and they allow us to be a part of something much bigger than ourselves.
Located in Clemson, SC, many in our community participate in the traditions created over the years at Clemson University. We've picked a few of our favorite Clemson traditions that we and so many others are looking forward to experiencing together again soon!
RUNNING DOWN "THE HILL"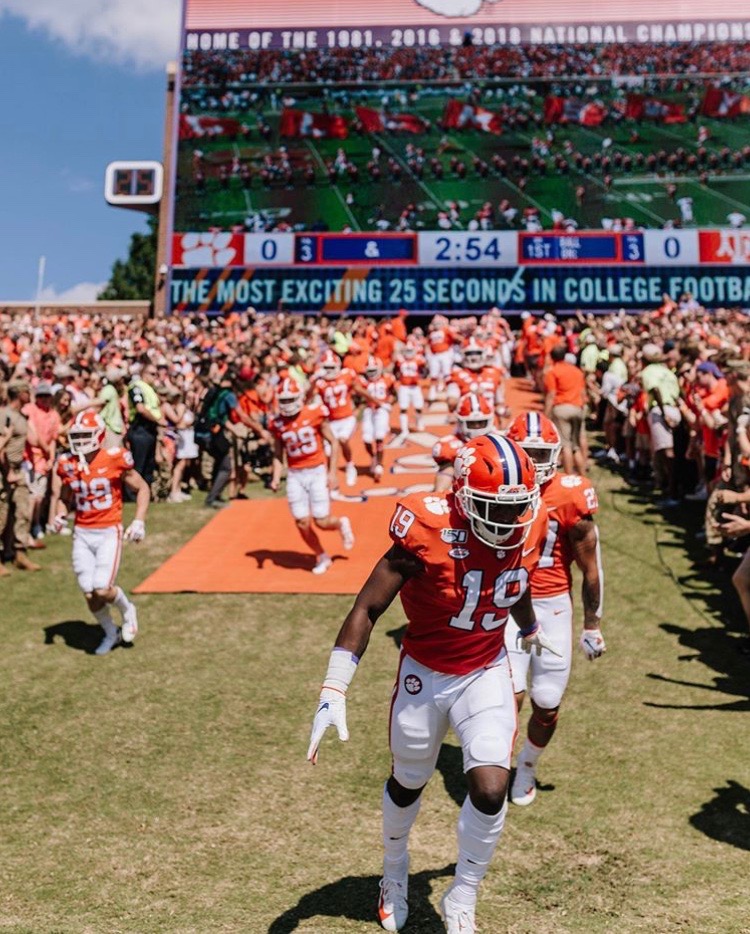 Running down "The Hill" is known as the most exciting 25 seconds in college football. This tradition began out of practicality: The football team got ready at Fike Field House and ran from there to the gate at Memorial Stadium and down the grassy hill onto the field at the start of each game. The football team has since continued the tradition by circling the stadium on buses to the gate before each game and running down "The Hill" to take the field.
$2 BILL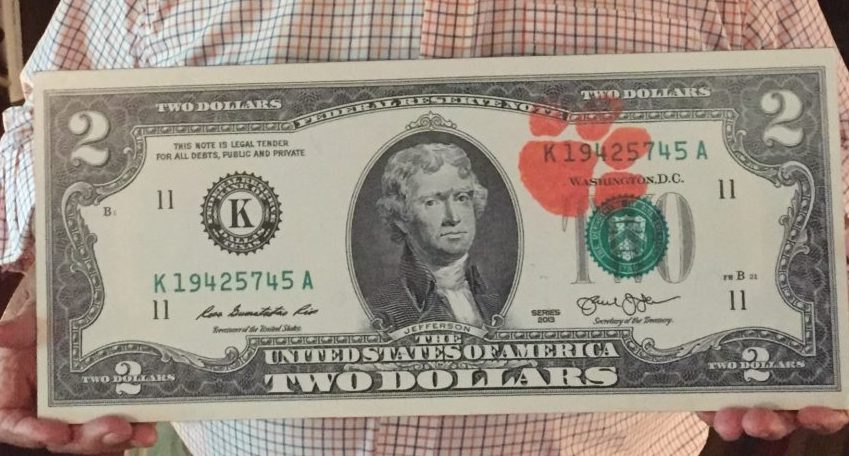 In 1977, Georgia Tech wanted to stop playing football against Clemson. To protest, Clemson students and alumni stamped $2 bills with Tiger Paws and used them in Atlanta to illustrate the money Tiger fans spent at athletic events. Today, fans still use $2 bills stamped with an orange Paw when attending away games.
SOLID ORANGE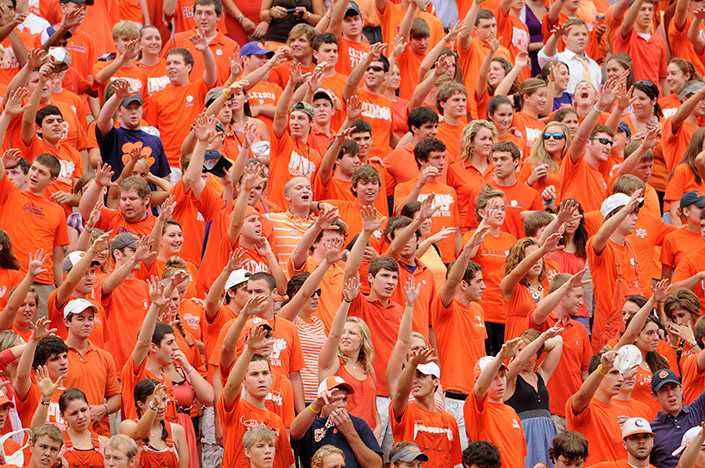 Every Friday you can find students, faculty, staff, and alumni across the globe dressed in Clemson Orange. In 1999, Solid Orange was started as a campaign by the University to assist in promoting Clemson throughout the entire state of South Carolina. It created new symbolism to represent and reinvigorate the sense of pride and family unity that are cornerstones of Clemson's culture. Go Tigers!
CLEMSON BLUE CHEESE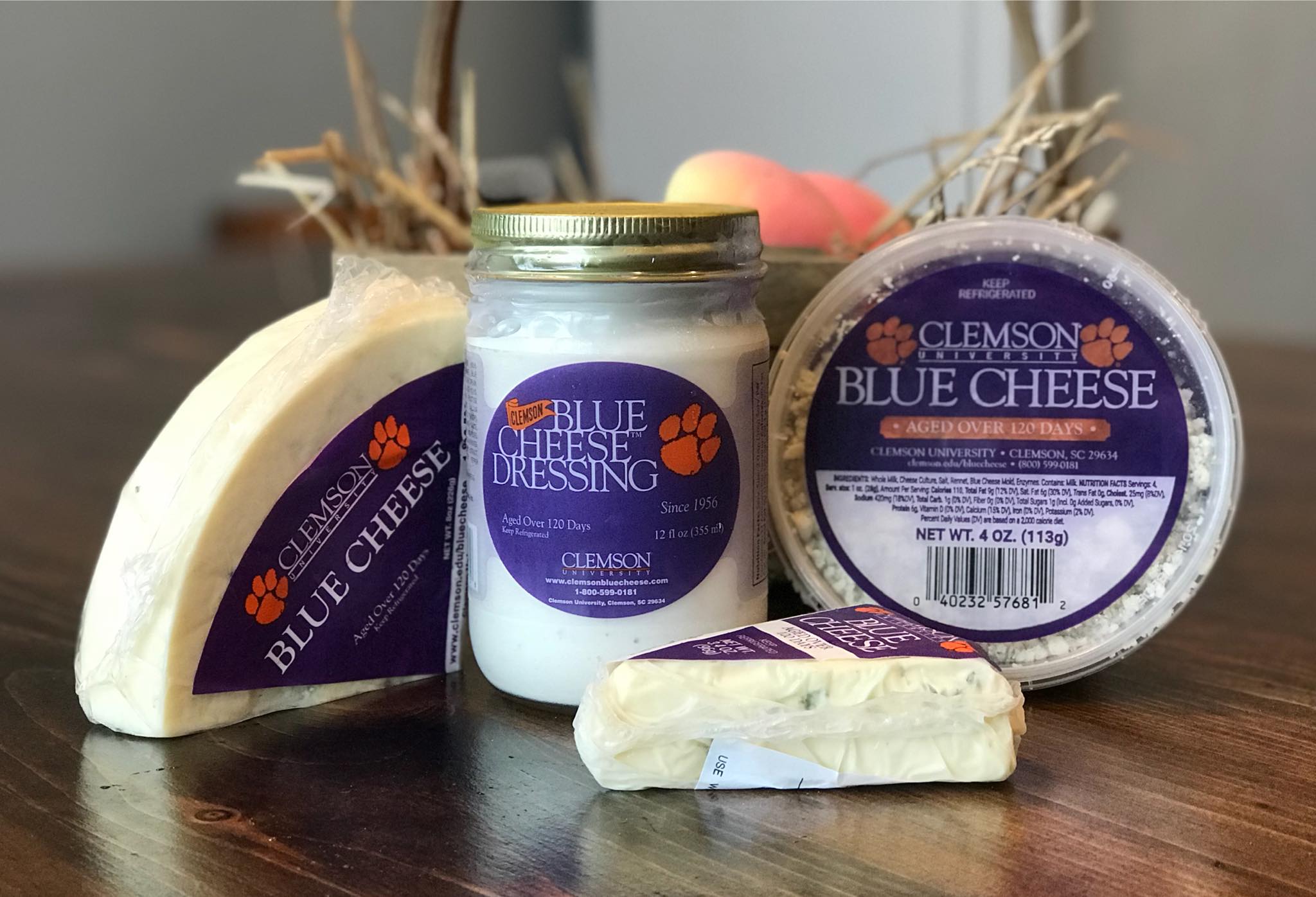 Clemson Blue Cheese was first cured in the Stumphouse Tunnel (the namesake of our own Stumphouse Cafe) outside Walhalla in 1941 by a Clemson dairy professor who recognized the tunnel's perfect conditions for curing. In 1958, the curing process was moved to the Agricultural Center in Newman Hall. Clemson Blue Cheese is distributed to merchants and restaurants around the Southeast. You can order the blue cheese from www.clemsonbluecheese.com (ordering temporarily suspended). When Clemson's campus re-opens, you can purchase from the '55 Exchange shop!
CLEMSON ICE CREAM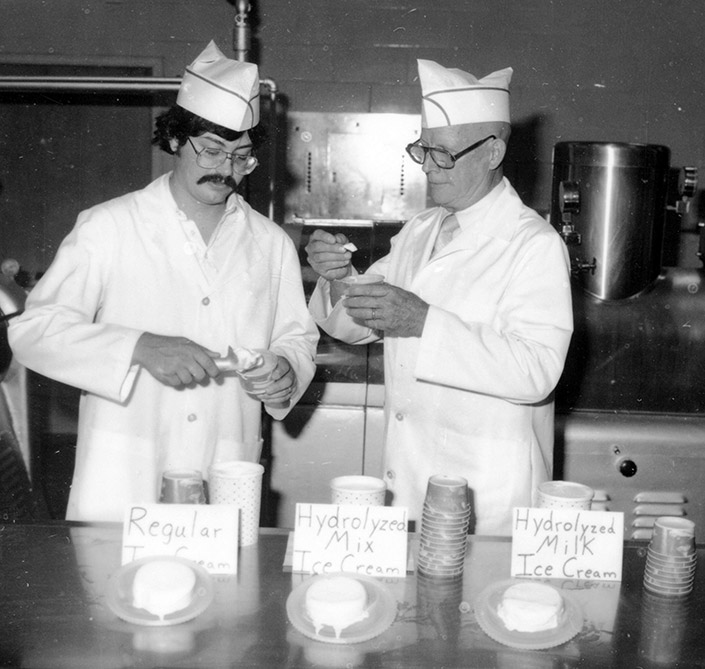 In the 1920s, Clemson's departments of dairy science and animal husbandry began making the famously delicious Clemson ice cream. The student-run '55 Exchange shop on campus features this world-renowned, student-made ice cream. Stop by and try it when campus opens back up— pick up some Clemson Blue Cheese while you're there!
These traditions create lasting memories and bind us closer together in the midst of all that life brings. If you aren't a part of these Clemson traditions yet, we can't wait for you to join— the Clemson Family welcomes you!
Share the traditions you and your family are creating here in Patrick Square with us on Facebook or Instagram!
Tradition details from: clemson.edu