Patrick Square Welcomes Gastroenterology Associates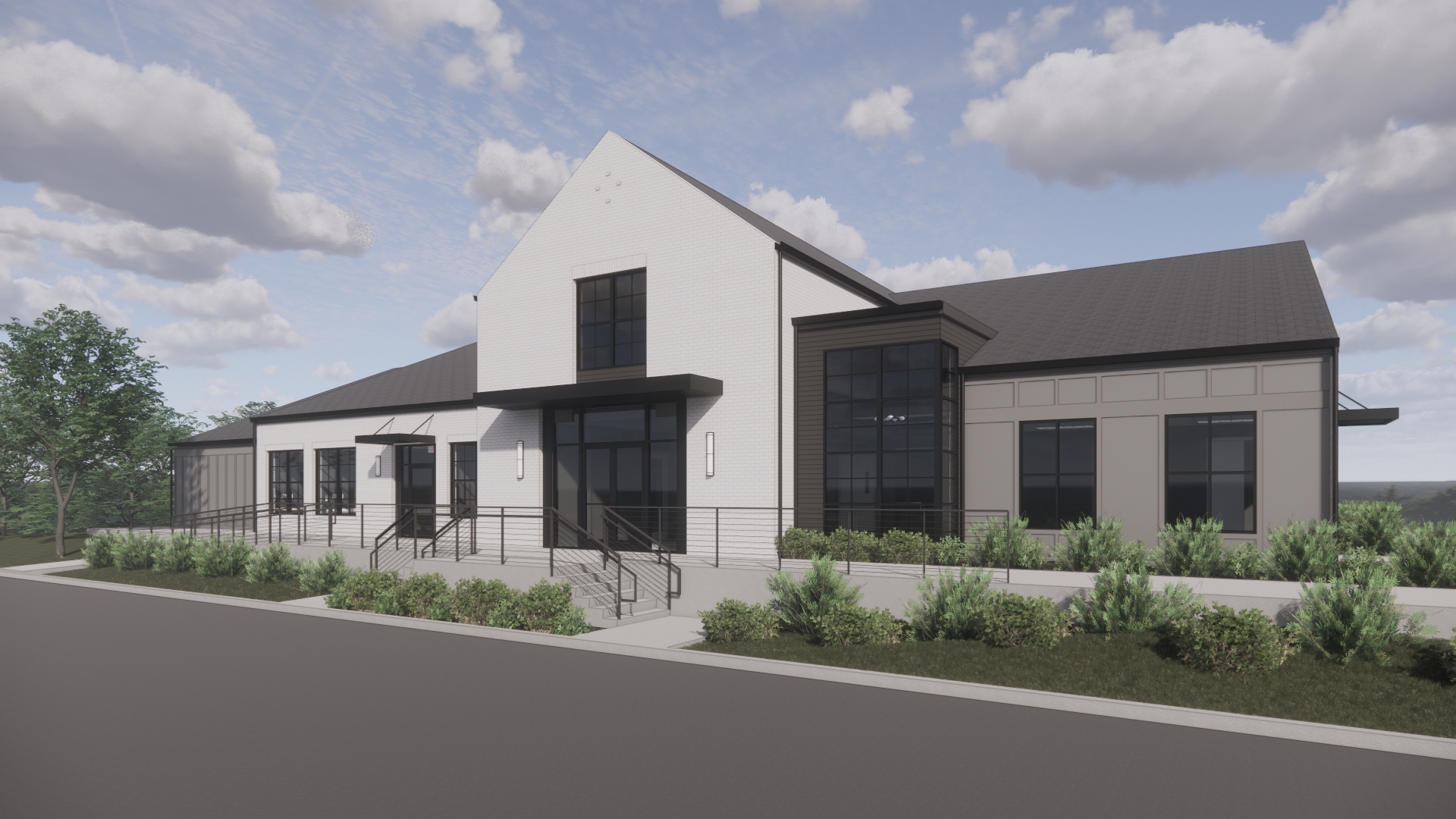 Gastroenterology Associates, P.A., South Carolina's largest and most experienced gastroenterology practice, recently began construction on their newest location with dedicated space for the all-new Clemson Endoscopy Center, which is set to open in early 2021.
The new 10,000 sq.ft. building located at 105 Chapman Hill Road, Clemson, SC in Patrick Square's Town Center will offer area residents the latest in diagnostic testing, treatment, and preventative care for diseases of the digestive system. The Gastroenterology Associates, P.A. medical practice was first opened in Greenville, SC in 1978 with 2 physicians and now serves patients with 20 physicians, 10 advanced practice providers, and multiple locations across the South Carolina Upstate.
"Since our current Clemson office opened in 2011, we have had many requests for endoscopy services in this area—Our patients needing those services have had to drive to one of our Greenville centers. We are pleased to have the necessary medical staff and, with the new building in Patrick Square, will soon have the space to provide both office and endoscopy services to our Clemson area patients." said Rebecca Swoyer, Gastroenterology Associates, P.A. Administrator.
According to Chris Hodge, Patrick Square's Town Center Manager, "We are thrilled to have another thriving business join the Patrick Square Town Center. The community's TND design is all about creating a vibrant destination with complimentary uses in a walkable environment. The existing businesses are eager to welcome our new neighbors and look forward to serving the Gastroenterology Associates employees and patients. It is truly a joy to see local businesses growing at Patrick Square."
"We are excited about the opportunity to open our new expanded facility in Patrick Square. It was our first choice," commented Rebecca Swoyer. "It's a convenient location for our patients and staff and we think they will enjoy the easy access to the other amenities and businesses in the community." The medical team for the new Gastroenterology Associates, P.A. office and AAAHC accredited Clemson Endoscopy Center will include Dr. Glen Daves, Dr. Allen Jones, Dr. Greg Holt, Dr. Joseph LeBel, Dr. Chris Fyock, Dr. Jared Geist, Sabrina Raja PA-C, Nikki Morgan APRN, and Shelly Snow APRN.
The new building was designed by Tracey McGee and Chesley White of SHLTR Architects and Caldwell Constructors is the general contractor for the project. Jimmy Wright of NAI Earle Furman represented the buyer in the purchase of the commercial parcel.
To learn more about Gastroenterology Associates visit gastroassociates.com.