Why do Families Love Trick or Treat at Patrick Square?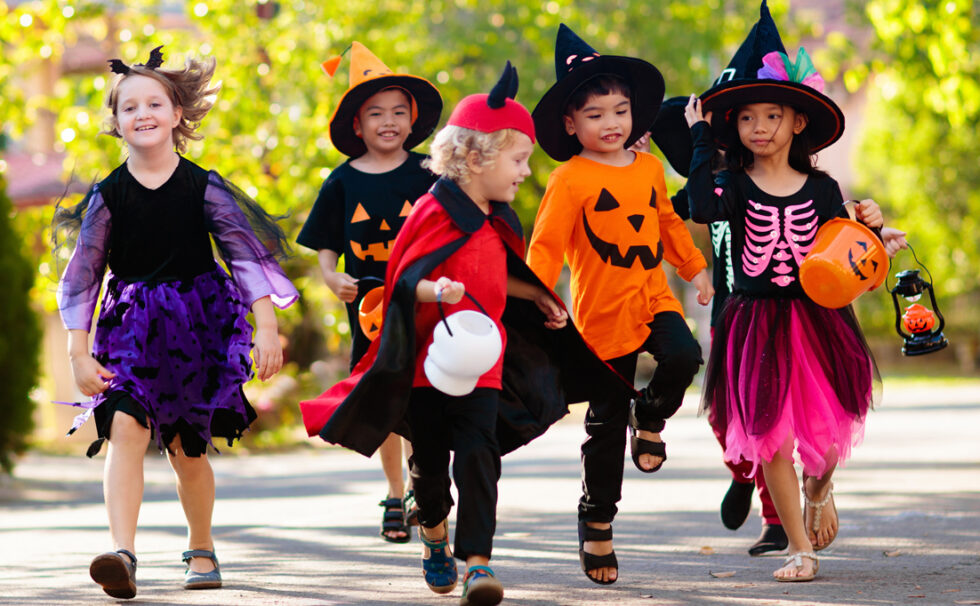 Did you know that the number of trick- or-treaters at Halloween is a strong indication of the thriving health of a community? According to an article by @StrongTowns, the features that attract families at Halloween are the signs of a healthy, social community. These communities are centered around the ideals that make people feel comfortable. They are built to connect people together.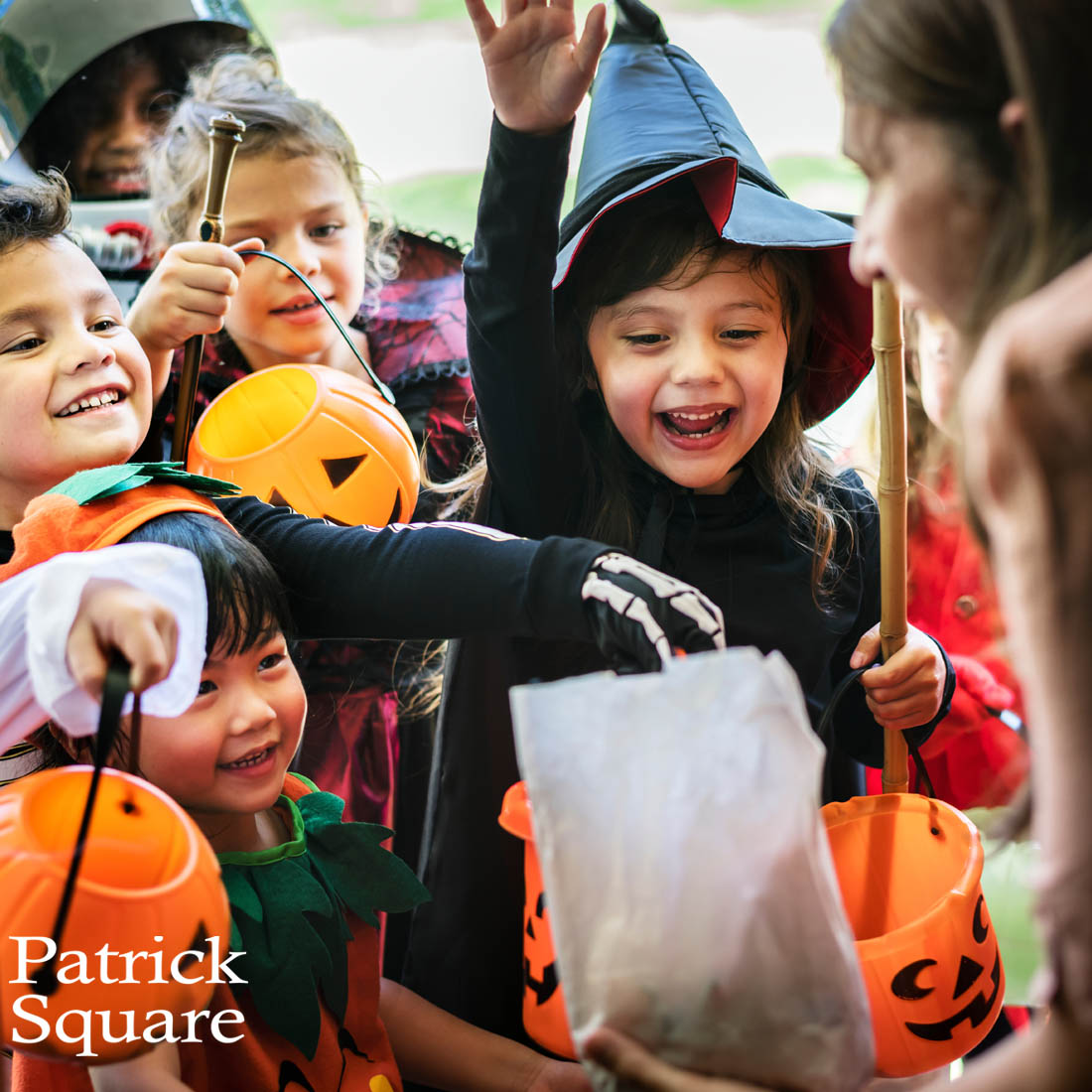 Here are 7 of the top ingredients for a fun, safe, social, and bountiful Halloween.
Homes within a quick walk of each other
Welcoming front doors and porch lighting (clear invitations for trick or treat)
Wide sidewalks perfect for the whole family
Well-lit neighborhood
Porches with enough room for a group to gather
Streets that are well-connected and simple to navigate
Friendly neighbors who enjoy hosting trick or treaters
This list explains why Patrick Square has plenty of children in costume on October 31st. Our traditional neighborhood designed community checks off every box around the traditional Autumn holiday. With our walkable streets and nearby local businesses, Patrick Square gives residents' opportunities to meet and greet in many ways that feel effortless. These are many of the same traits that make our community highly livable year-round.

Halloween is behind only New Year's Eve and Super Bowl Sunday in the number of parties (for both children and adults). For children, though, dressing up and trick-or-treating door-to-door is still the main event. For parents it is knowing that their kids are safe while they enjoy themselves. At Patrick Square, with our inviting and strollable neighborhood, kids and their grown-ups will both celebrate a Happy Halloween!