Give Local: 7 Clemson Area Charities Deserving of Your Support this December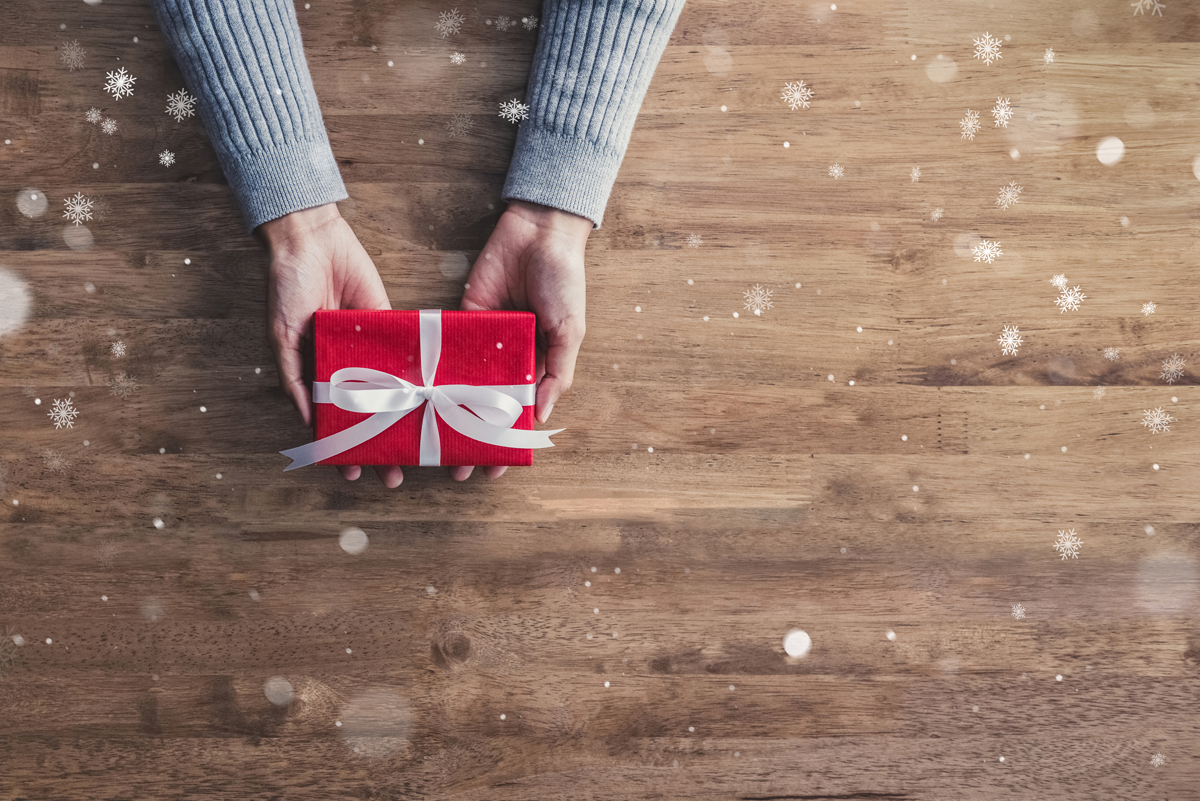 It's the season for giving, and while there are hundreds of well-known organizations in need of your year-end support, none are more worthy than the handful of local charities making a difference right here in little ole Clemson.
If you're looking to give back, their noble causes — and the inspiring people behind them — are worthy of a few minutes of your time. To make that easy, we've pulled together a list of seven and highlighted their current most urgent needs.
7 Clemson Area Charities Worthy of Your Support
1. Clemson Community Care
Since 1988, Clemson Community Care (CCC) has served residents in challenging circumstances with needs such as food, shelter, and utilities. They also help people move towards self-sufficiency through a host of advocacy and educational programs.
While unable to utilize in-person volunteers due to the pandemic, here's how you can partner with CCC this December:
Make a monetary gift. You can use a credit card, PayPal, donate through your City of Clemson water bill, or mail a gift to: Clemson Community Care, PO Box 271 Clemson, SC 29633
If you participated in CCC's annual neighborhood food drive this year, thank you! CCC is always looking for food items to keep their community pantry stocked. Although any in-date, non-perishable items are welcome, current needs include:
Jello
Cereal
Toilet paper
Shampoo
Toothpaste
Juice
Tomato sauce
Pasta
Grits
Crackers
2. Helping Hands of Clemson
Since 1984, Helping Hands of Clemson has provided children in foster care a safe place to live as well as food, clothing, education, healthcare, and counseling. With operational expenses exceeding $800,000 each year, every donation — big or small — matters.
This year, Patrick Square, the Clemson Farmers Market, Joe's NY Pizza, and The Inn at Patrick Square were thrilled to host the annual Christmas on the Green and Holiday Market on Thursday, December 3. The family-friendly holiday event was able to raise $1,078 for Helping Hands of Clemson.
To learn more about how you can volunteer or to make a donation, visit Helping Hands of Clemson.
3. Fostering Faithfully
Statistics show that half of all foster parents nationwide quit within one year of their first placement. Fostering Faithfully is on a mission to change in Oconee and Pickens counties.
Faith-based Fostering Faithfully provides families on the "front lines" of the foster care crisis with cribs, car seats, clothing, toiletries and more for the children who come to them with nothing more than the clothes on their backs. They also provide meals and groceries, care for children while parents take others to doctor's appointments, sponsor birthday parties, and offer a monthly support group.
Here's how you can partner with Fostering Faithfully:
– Join with friends or neighbors to collect new items for the organization's two resource centers. Current needs include:
Basic toiletries (toothbrushes not needed at this time)
Hairbrushes
Girl sports bras (sizes S, M, L),
Children's socks and underwear
Pull-ups, diapers (sizes 2-6), and diaper rash cream
Diaper wipes
Twin sheet sets
Fast food gift cards (increments of $10)
Convertible car seats or 5 point harness car seats
Volunteer to sort donations at a resource center.
Consider becoming a foster parent. Right now in Pickens Country, there are 103 children in foster care and only 66 foster homes. According to Abby Crooks, Fostering Faithfully's founder and director, "Our number one need will always be for new foster parents to open up their homes."
To learn more about supporting foster families and children in our community, visit Fostering Faithfully.
4. Emerson Rose Heart Foundation
Jason and Susan Smith began the Emerson Rose Heart Foundation (ERHF) after losing their newborn daughter, Emerson, to a congenital heart defect in 2011.
Now, the long-time residents of Clemson serve other parents and families facing the same difficult journey. The foundation provides hotel stays, restaurant gift cards, and gas money to families who find themselves suddenly living out of a hospital room.
Learn more about Jason and Susan, the foundation, and ways to give at ERHF's Christmas Tree of Hope.
5. Ripple of One
Since 2010, Ripple of One has been empowering families to move beyond government assistance. Led by executive director Stephanie Enders, Ripple of One transforms generational poverty into generational progress one family at a time through mentorship, support, and education.

Learn more about how you can donate or volunteer at Ripple of One.
6. Clemson PAW Partners
Clemson Paw Partners is an animal welfare organization that raises funds through local businesses and the Clemson community to save the lives of animals. Funds are used to help homeless animals and those in low-income households obtain low-to-no cost spay and neuter services and other necessary medical care treatments.
The organization is currently raising funds to open a spay and neuter clinic in Central, SC.
Clemson Paw Partners is also collecting items for local rescues and shelters such as cat and dog food, small fleece blankets, cat litter, stainless steel dog bowls, and pee pads. (Please no bulky items like comforters or heavy blankets.) Drop off donations at 115 Commons Way B, Central, SC 29630.

Learn more at Clemson Paw Partners.
7. The Blood Connection
While The Blood Connection isn't as "local" as the charities listed above, the need for donations of all blood types is urgent.

If you'd like to make an appointment to donate blood (or plasma) or organize a blood drive this holiday season, visit The Blood Connection.
May the spirit of giving shine brightest in Clemson.
Clemson is home to some pretty amazing things: Death Valley, TigerRama, $2 bills — even it's own variety of blue cheese and ice cream. But as wonderful as those are, Clemson is even prouder to be home to these amazing charities who work tirelessly to make a difference in our community.
This holiday, may the spirit of giving, goodwill, and love for our fellow man shine brightest right here in Clemson as we give local and join together to see our community grow stronger, healthier, and well-positioned for great things in 2021.