Living in Clemson: 8 Reasons to Give Thanks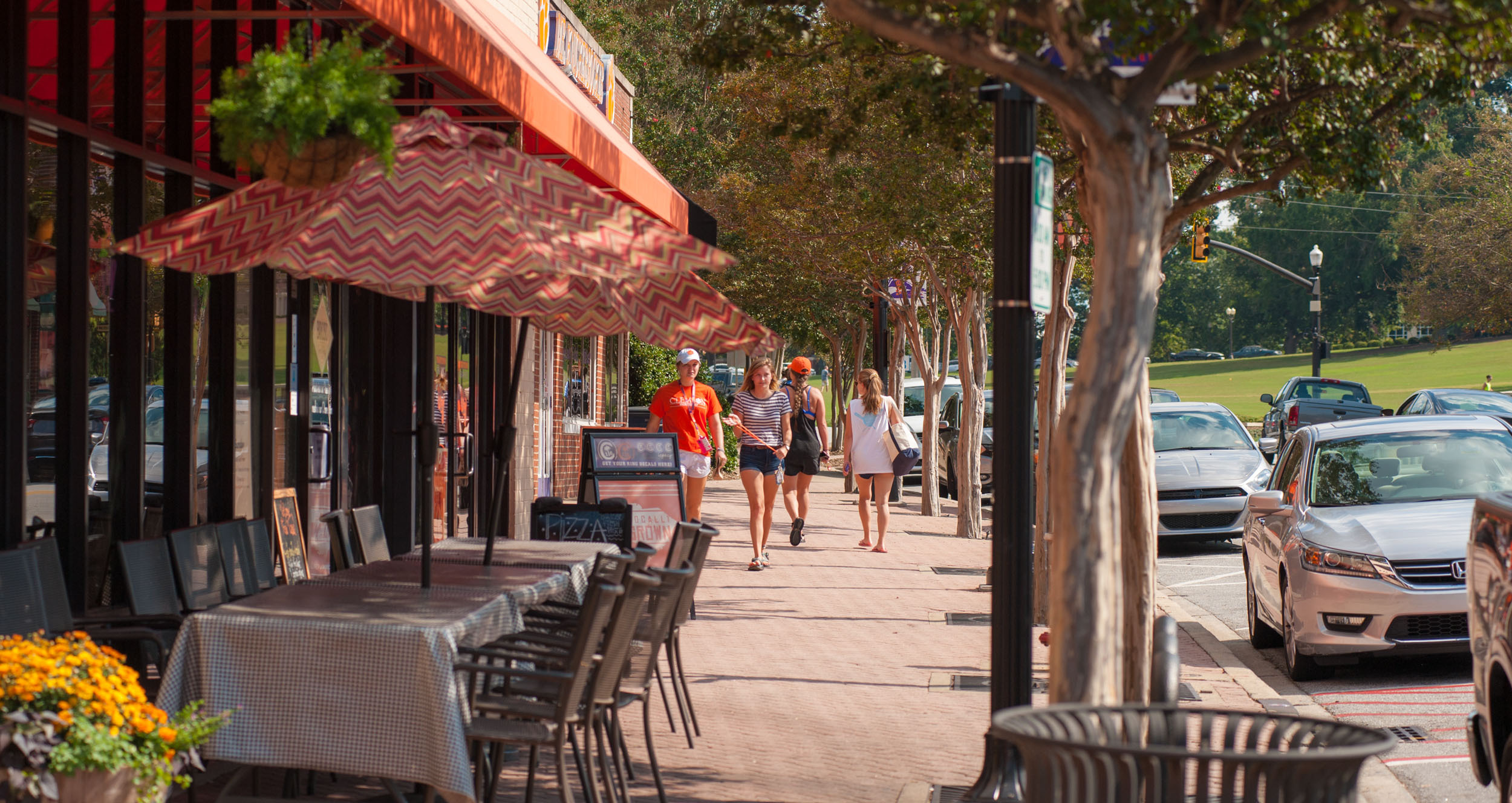 Thanksgiving is here, and more than ever, you're thankful for friends, family, and, of course, your four-legged companions. But sometimes, in the hustle and bustle of the season, it's easy to overlook a huge part of what keeps you grounded and gives you a sense of belonging — the beautiful town you call home.
So whether you're brand new to town, a collegiate short-timer, or planted deep in the Golden Corner clay, here are a few thoughts to help you give thanks for our little town with a big attitude this holiday season.
8 solid (orange) reasons to give thanks for living in Clemson
1. The genuine and down-to-earth folks.
You won't find more genuine folks to call neighbors, friends, and colleagues. In fact, wear the famed tiger paw anywhere in the country, and no doubt, you'll be approached with the same warm and welcoming greeting you've come to expect in our friendly small town.
2. The dazzling displays of nature.
Nature's best converges in the area's lakes, rivers, sunsets, wildlife, and parks. From the South Carolina Botanical Gardens to the summit of Table Rock, Clemson sits front row to nature's dazzling and extravagant displays season after season.
3. The host of events for the young and young-at-heart. 
Clemson offers a varied mix of indoor and outdoor activities for long-time residents and travelers passing through. No doubt the pandemic has changed things, but who can forget the Nutcracker Ballet at the Brooks Center, the Bassmaster tournaments on Lake Hartwell, and the crack of the bat at Doug Kingsmore Stadium?
Whether you prefer to be in the middle of the action or on the sidelines taking in the views, small-town Clemson offers big-time attractions every season for every age.
4. The ten-minutes-to-anywhere drivetime.
One of the best things about Clemson worthy of a collective thanks is the ten-minutes-to-anywhere drive-time. That is unless it's game day, and even then, there are creative workarounds. Not sure what they are? Ask a seasoned resident.
5. The town-gown connection.
Without the university, Clemson wouldn't be Clemson. And without the town, collegians wouldn't feel at home, cheered on, and supported as they pursue their education and dreams. The town-gown partnership is special and sets Clemson apart from many other college campuses in the country.
6. The driving distance to big city life.
If you call Clemson home, you're content most days to forego big city life. But every now and then, for a special occasion, a weekend getaway, a professional sporting event, or just a change of scenery, it's a delight to be minutes from Greenville (Conde Nast's #6 Small City in the U.S.), Charlotte, or Atlanta.
7. The roar of the Valley.
A list about Clemson wouldn't be complete without mention of Death Valley — a home away from home for many on Saturdays in the fall. Yes, the team and football game are great, but the sense of community that arises when 80,000 folks join together to cheer on the Tigers is simply unrivaled.
8. The joy of calling Clemson "home."
It never gets old, does it? Telling someone you live in Clemson. There's a sense of pride and a settled joy that comes knowing you love and appreciate the place you live. And you probably agree — no matter how far away you go from the paws on the road, Clemson is hard to forget, easy to love, and always a comfort to return to.
"Paws" and remember to give thanks.
This week is the ideal time to express appreciation and love for your family (either face-to-face or virtually) — but don't forget to "paws" and recognize how blessed we all are to live, work, play, and rest in such a one-of-a-kind town. It's true. There's no place like home — especially if you live in Clemson.